Are you starting to think the time has come to replace the elevator in your home? Is it no longer working as well as it used to? At First Coast Elevator, we offer a wide selection of options designed to help bring your elevator, wheelchair lift, or stairlift into the 21st century.
Over the course of time, normal wear and tear can and will affect your elevator's appearance, and more importantly, its operation and performance. Depending on the age of your elevator and how well it has been maintained, it could need many upgrades to bring it up to current building codes. No matter what updates your elevator needs, count on First Coast Elevator to provide superior service and parts at budget-friendly prices.
Benefits to Elevator Modernization
For many of our customers, the first thought that goes through their head when their elevator or stairlift starts to run and look like its age is to simply replace it with a newer model. The biggest problem with this is that doing so can cost tens of thousands, or even hundreds of thousands of dollars. When you allow First Coast Elevator to modernize your current elevator, we can give it a new lease on life for far less cost.
We focus on the essentials first — the electrical and mechanical systems. Upgrading these components will serve three purposes. First, it will enhance your elevator or stairlift's performance. Second, it brings it up to code, meeting the latest ADA, state, and federal regulations. And finally, it could add as much as 30 years to its lifespan.
Once we've taken care of the important stuff, we can work with you to upgrade its appearance and bring it out of the dark ages.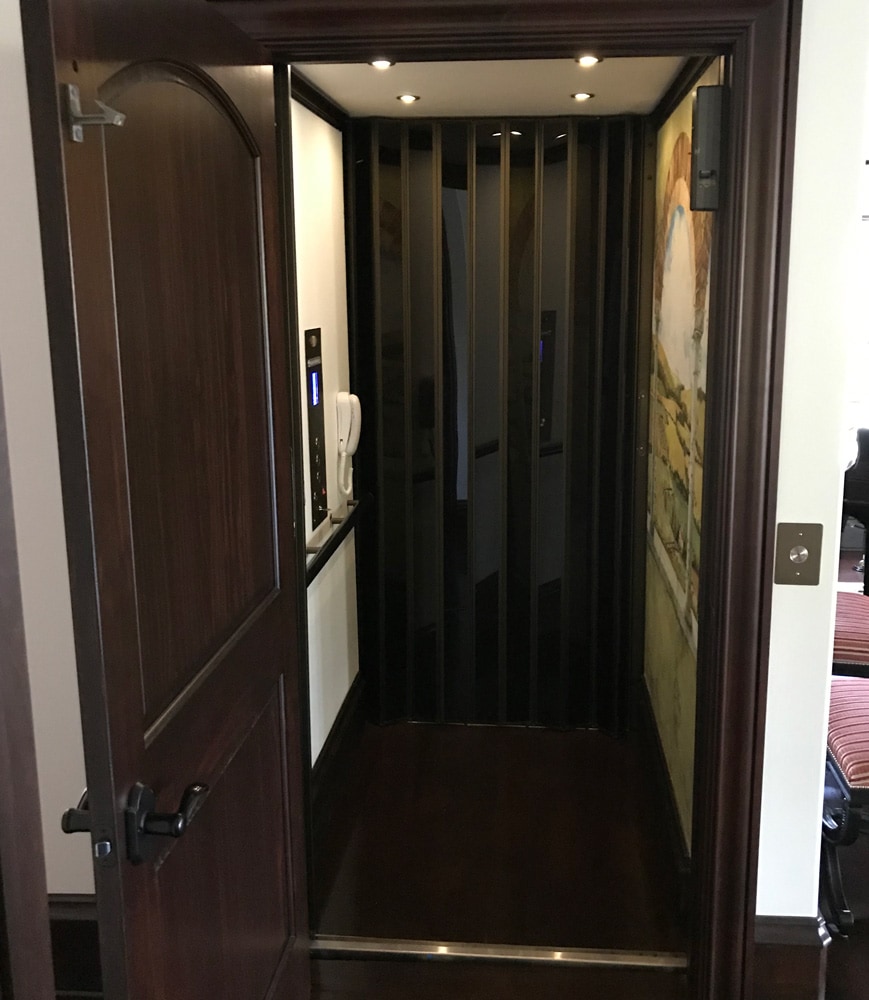 The best place to start? A free inspection and estimate. From there, we will work with you to ensure your elevator or stairlift is upgraded and repaired such that it will provide your family with many more years of faithful service. Contact First Coast Elevator today and let's get started!