If your place of business has several steps to navigate or a high-level loading dock or deck, those in wheelchairs or have trouble climbing stairs could have trouble getting in, even with a ramp in place. At First Coast Elevator, we offer a variety of lifts designed to provide easy access to your facility.
Our team of experts has decades of experience planning elevator deployment, lobby foot traffic management and can work with your architect to make sure your building is built with the proper type and number of elevators.
Vertical Platform Lifts
When it comes to Vertical platform lifts, every need is different. To help ensure you get the perfect vertical platform lift:
Our lifts are fully customizable to meet the needs of your building and blend in rather than stick out.
Are designed for quiet operation using an enclosed hydraulic drive system.
Vertical Platform Lifts are fully ADA compliant with large platforms, handrails, and constant-pressure button operation.
Can be ordered with a 14′ maximum lift.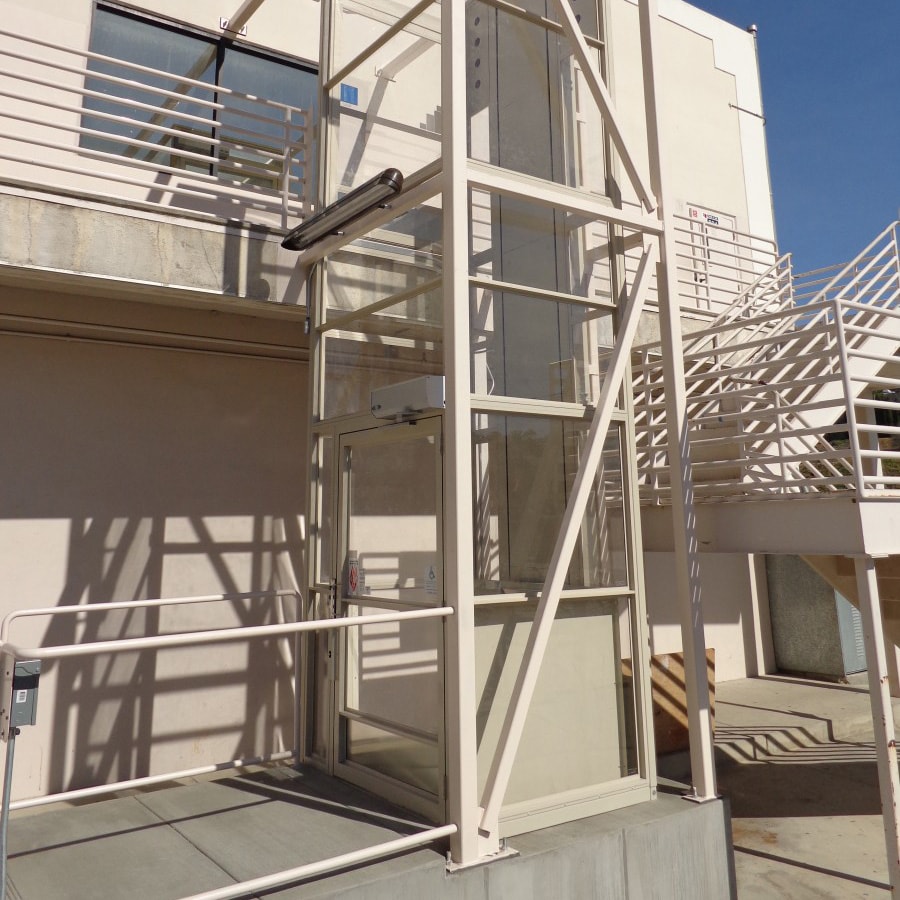 Wheelchair Lifts
Wheelchair lifts are perfect for low-rise travel and can typically be used indoors or out. The wheelchair lifts we install:
Have a maximum weight capacity of 750 lbs.
Use a quiet running screw or hydraulic drive for smooth precision operation.
Have a variety of safety sensors that will stop the lift in the event it encounters an obstacle.
Can be used indoors or outside, even in the most demanding climates.
Can be ordered with a 6′ maximum lift.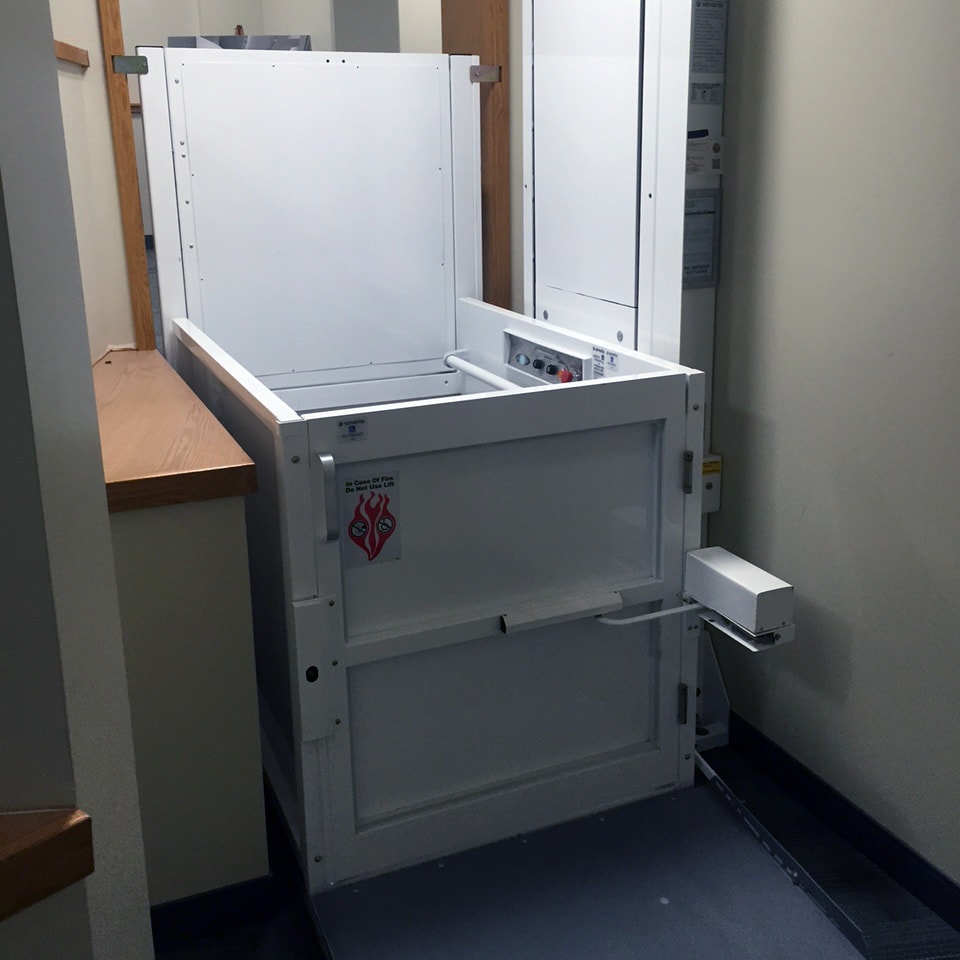 LULA (Limited Use / Limited Application)
When you need to provide access for those with disabilities to more than the first floor of your building, we can custom build and install a LULA elevator in your building for less than a full commercial elevator. Our LULA has all the features you would expect in a standard high-rise elevator including:
ADA compliant, meeting all national and state codes
Up to 1,400 lbs. capacity
Emergency back-up battery
Variable speed pressure valve for smooth acceleration and deceleration
MRL (machine room-less) designs
A plethora of safety features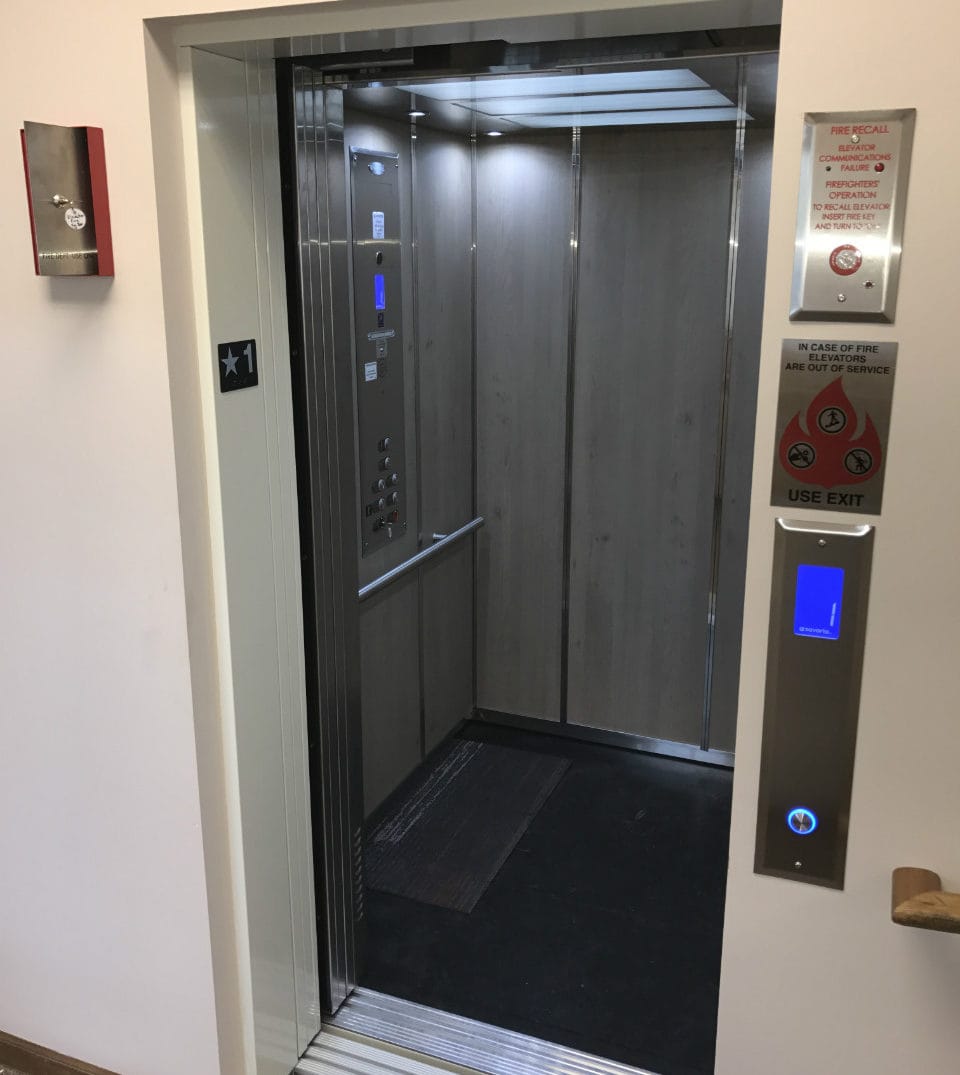 All Elevators Are Not Created Equal
We believe you should make an educated decision when choosing elevators as to the flow of foot traffic expected through your building, the type of traffic in your building (primarily foot traffic or logistic traffic) and the pace and speed at which your traffic is expected. Peak times, building height, population, and square footage are all considerations for the complex equation of elevator planning.
Fortunately, our team of Elevator Consultants will ensure you've got the right elevator for your building. Contact us today for your consultation!